masterclass oct. 26 @ 7pm et
5 Keys to Making Millions
Join me for a COMPLIMENTARY 90-minute masterclass in celebration of and POWERED BY my brand-new book Move to Millions: The Proven Framework to Become a Million-Dollar CEO with Grace & Ease Instead of Hustle & Grind.
If you ask me, having a million-dollar business is the FLOOR.
And I am ready to spill the beans on how to scale & sustain without sacrificing your faith, family, freedom, fun or finances!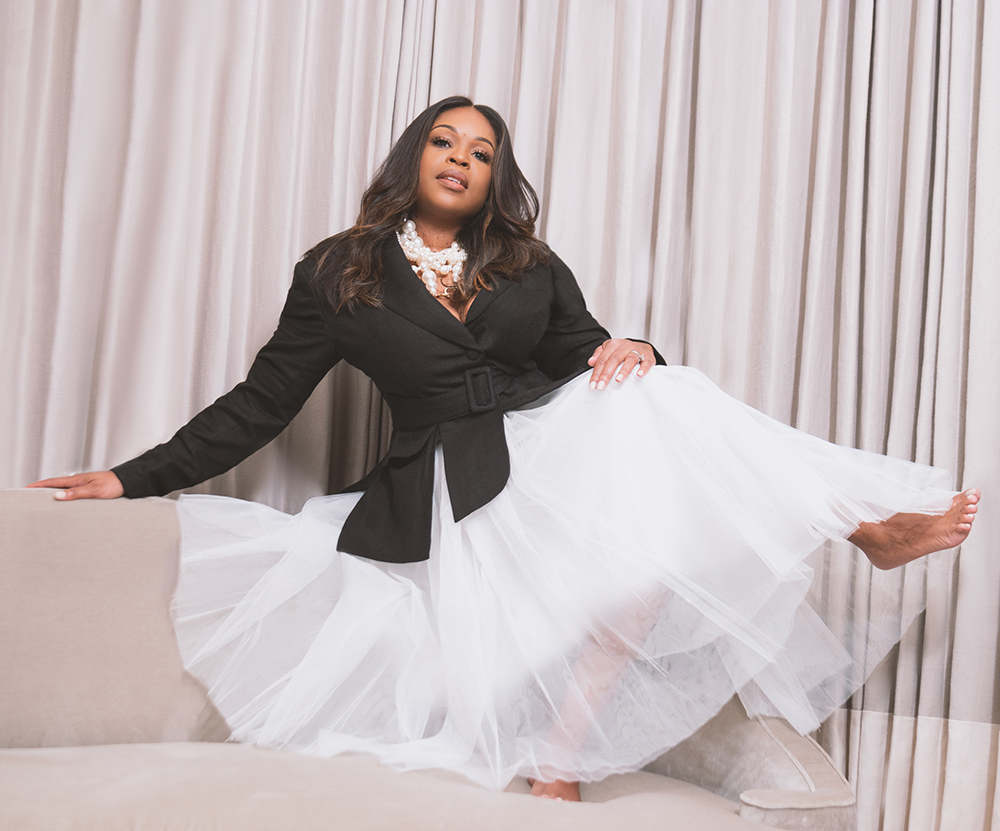 Just look at these statistics:
4.2% (1,386,000) of all companies make 7 figures a year.
2.35% (775,500) of service-based companies make 7 figures a year.
1.9% (627,000) of women-owned businesses make 7 figures a year.
0.9% (297,000) of Black-owned businesses make 7 figures a year.
0.5% (165,000) of Black women-owned businesses make 7 figures a year.
AND
78% of those who cross the 7-figure mark aren't equipped to sustain it over time.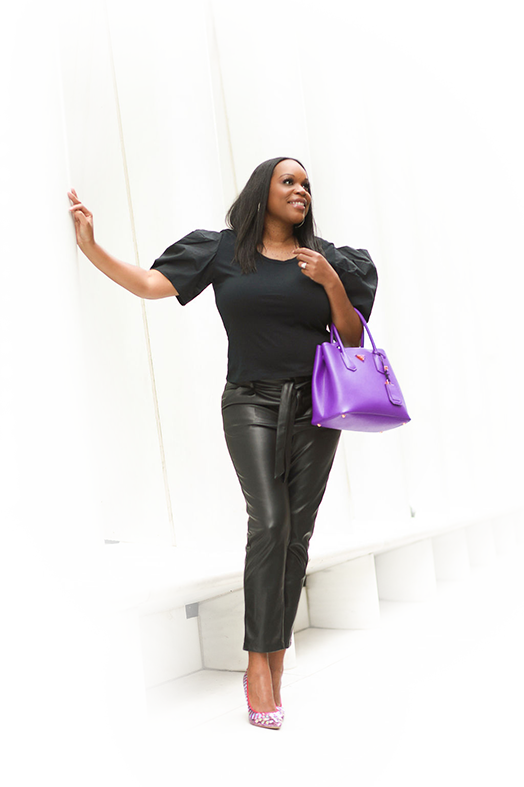 In 2014, I crossed the million-dollar mark for the first time and instead of it being a dream come true, it was a nightmare I couldn't wake up from. For two long years, I felt pulled under by my business – I was the bottleneck, our systems weren't sustainable, and it was everything Biggie said it would be – mo' money mo' problems. 
Eventually, the bottom fell out of my business, and I couldn't sustain my company, and I happily went back to being a mid-six-figure business owner.  If making millions was going to be so hard they could keep them.
I stopped chasing the number and decided to BE who I desired to BECOME. During this time in my business, I vowed to learn what I needed to know to make sure that they next time I made millions, I would be able to do it without sacrificing myself and my sanity in the process.  It took me three years to get back to the million-dollar mark, and this time it's for keeps.
When you join me for The Secret to 7, I will share EXACTLY what I learned and how each secret made the difference and is now the reason I am a 2x Inc. 5000 CEO and have helped 41 clients become million dollar CEOs as well. 
I'm going to take a page out of my new book, and introduce you to the Move to Millions Continuum®. Discover the roadmap that will guide entrepreneurs and small business owners like YOU through the journey of scaling and sustaining your company, propelling you to and beyond that coveted million-dollar mark.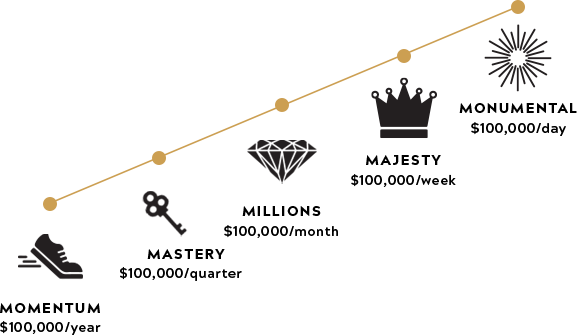 The 5 Levels of the Continuum: We will walk through where you are, what you most need right now, what your challenges tend to be and the secret that will allow you to ASCEND to your next level.


#1 Key to Sustaining Your Success Over Time: Learn the critical elements that not only help you reach the million-dollar mark but also ensure you stay there.


Common Pitfalls and How to Avoid Them: I will transparently show exactly what mistakes I made and how you can avoid them to build a business that serves you financially and spiritually.


Dive deep into the insights from the soon-to-be-released book, which has been curated to complement this masterclass perfectly.



The

5 Keys you need to leverage

regardless of which type of business and business model you have.



The #1 Thing you must know if you desire to have a 7 figure business

in the future.


And so much more…
"I'm building my team, stepping fully into being the CEO and we just had our first million dollar year! In fact, we celebrated our best quarter ever and hit this milestone while I was away from the business and my team didn't miss a beat!"
"When I met Darnyelle, I was already a very success marketing coach, but I knew I should be doing millions. With Darnyelle's help we put the right business model, systems, and team in place, and now we've done $2M in sales and the year isn't over yet!"
"It's been an amazing experience working with Darnyelle! In my first year I grew from $100,000 to $250,000, and in this second year, I've grown my business to half a million with her guidance and support! I even had my first-ever $100,000 month by working with Darnyelle. And, my business is profitable!"
"Before working with Darnyelle I had a solid multiple six figure business and I knew that millions were on the horizon for me. Crossing the million dollar mark wouldn't have been possible without Darnyelle and the IFU Coaching team. With their help, we experienced a $300,000 launch right away and went on to host my first event and generate $620,000 in three days! I've hired full time employees and am consistently stepping up my CEO leadership game. Their input has been both invaluable and immeasurable. The coaching, community and safe space Darnyelle creates is unmatched. I'm so grateful."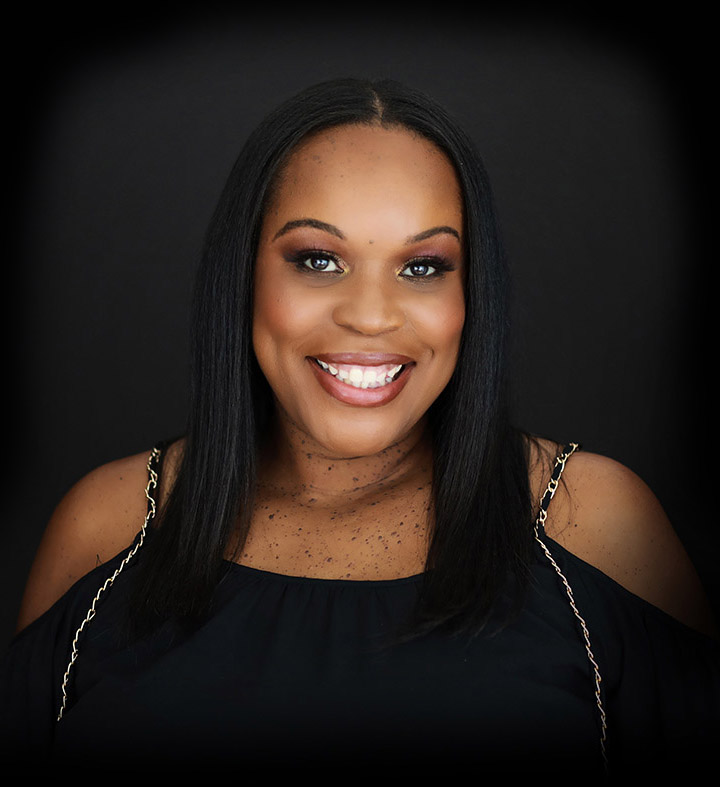 MEET DR. DARNYELLE JERVEY HARMON
Darnyelle Jervey Harmon is the CEO of Incredible One Enterprises, LLC, a multi-million dollar coaching and consulting brand. Best known for transforming the lives of her business coaching clients, Darnyelle equips her clients to leverage and scale businesses that serve them financially and spiritually. From mindset to messaging, marketing, sales, systems and scale, Darnyelle can take you from six figures to seven figures in record time all while deepening your connection to God and strengthening your faith.
Darnyelle is an award-winning CEO, speaker, consultant and strategist whose work has been featured in Essence, Success, Black Enterprise, Forbes and O Magazines. She is a best-selling author with 8 books to her credit, including Burn the Box: 7 Fire Starter Strategies Leaders Can Leverage, Market Like a R.O.C.K. Star and her BRAND NEW book, Move to Millions: The Proven Framework to Become a Million Dollar CEO with Grace & Ease Instead of Hustle & Grind.
In 2012, she was named Coach of the Year by Stiletto Woman Media and in 2013, she was recognized as a Small Business Champion by Small Business Trends. In 2018, she was awarded the Women Presidents Organization's Women of Color Excellence Award and she joined the $1MM class of Enterprising Women of the Year. In 2019, Darnyelle was named the Black CEO of the Year and was a finalist for the eWomenNetwork Made It to a Million Award. In 2021, Darnyelle was awarded two honorary PhDs in entrepreneurship. Since 2022, she's be in the top 25% of the Inc.5000's fastest growing companies in America. 
Darnyelle has a Bachelor of Arts degree from the University of Delaware, a Masters of Business Administration from Goldey Beacom College, a Kolbe Specialist Certification from the Kolbe Corporation, an Executive Coaching Certification from the Center for Executive Coaching and a prophetic anointing from God.